Born and raised kamaʻaina of the island of Oʻahu. I have loved photographs and photographing since I was a child, whether I was sitting on the floor of my mother's closet flipping through the same family albums, or looking through the viewfinder of a disposable camera. The ability to freeze a moment in time always stood out to me. ​My earliest memory of holding a camera in my hand was at 7 years old. I tripped on gravel while looking through the viewfinder at a palm tree in the night and got all banged up. From there, my love story with photography begins.
Dream vacation: Spain, Italy & France + most of Central Europe.
Favorite food & drink: I LOVE hot pot at any time of day, and I am extremely easily tempted by…root beer.
Favorite way of travel: Train because I love seeing everything while I pass it by.
Spoken Languages: English, Cantonese-Chinese, some Mandarin-Chinese
I appreciate a photojournalistic style and have been moving toward finding ways to make my photos more cinematic and impactful when a person looks at them, by exploring other styles. Generally, I have a light and airy, true-to-life editing style. I think it's important to represent people and skin tones correctly, so I edit minimally.
I can tell you, if you let me join you. 😉
Kaneohe, Kailua, Waianae, Waipahu—pretty much anywhere on Oahu Island.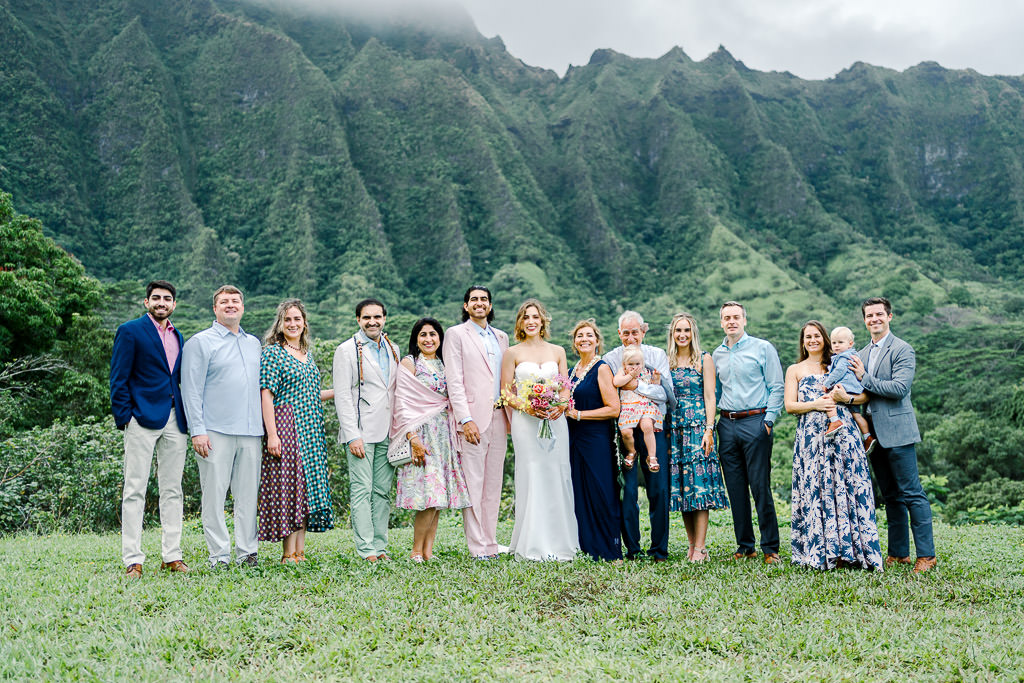 "Kristie is such an amazing photographer. She is so professional, yet flexible and goes above and beyond to accommodate her clients to make their special day even more special. She is someone who really makes her clients feel comfortable in every aspect of the shoot. My husband, who isn't one for having his photo taken, was able to relax and (with the help of our incredible photographer) take the best photos that we've taken to date! She not only meets the needs of her clients, but by far exceeds your expectations!! We eloped last minute and she was able to arrange a time with me to be able to capture our special day, which I will always be grateful for. The experience with which she directed not only us, but our family, made the shoot that much more amazing. She made us feel like family and ensured that we got the best of the best out of our day. Thank you so much, Kristie! We will definitely be booking with you again for any future events and special occasions!"
"I had inquired Kristie to take our engagement photos. Since that initial conversation, the communication has been spectacular. She is kind, humorous, open minded and easy to talk to and it was reflected once again when my fiancé and I were in front of the camera and she was guiding us on how to pose. She made our awkward selves feel so comfortable. Of all the amazing shots Kristie got, my favorites were the candids she took. Somehow, she was able to capture what was most important in my relationship, being silly and having fun... we even booked her for another shoot a month before our wedding! I'm so excited to continue using Kristie and her services HIGHLY recommend!!!"