Experience a vacation photographer with Pix Around!
WE GIVE VALUE TO YOUR MEMORIES
DESTINATIONS AND PHOTOGRAPHERS

If you are looking for an original gift for a bachelorette, honeymoon, anniversary, birthday, maternity or a family reunion here is an idea for you.
A photoshoot session is the only gift that let you reliving a moment, stopping time & sharing a memory of your life.
Give an emotion, give a Pix Around Gift Card!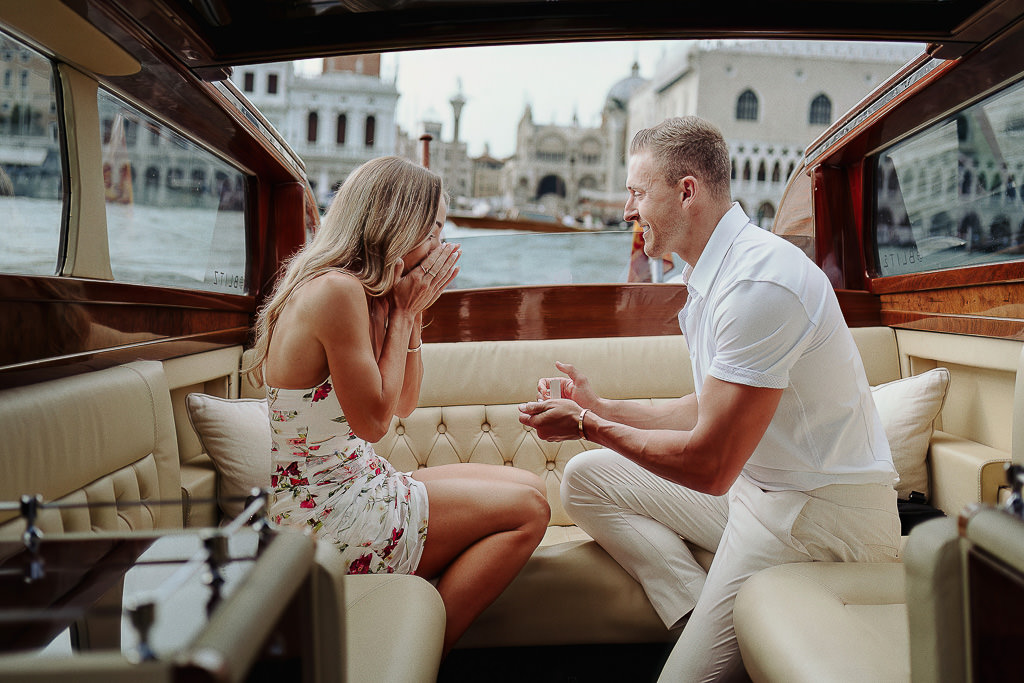 Rozaline & Caleb in Venice Caleb proposed to Rozaline during an exclusive private boat tour in
Read More
To a few weeks ago in Rome when we had the privilege to be photographed by the amazing Pix Around who offers private photo sessions all over the world. They're easy and super fun to work with, they do an unbelievable job, and it's a great way to capture some special moments and bring back lasting memories.
"Hiring a professional photographer while traveling was something I'd always wanted to try. Thank you Francesca Onidi Alessandro Delli Paoli and Pix Around for capturing our last night in Rome so beautifully. Pix Around has photographers around the world and will arrange private sessions to capture special moments of you and your families.It's an easy addition to any itinerary and wonderful way to remember your travels."
Got in our photos from our shoot with Pix Around & I'm obsessed ! ❤ We worked around the rainy day to still get good shots indoors. Perfect for engagement shoots, girls trip memories/lifestyle photos (like for us) family vacation photos, etc, they worked worldwide.
Pix Around Grazie Mille for a beautiful photo shoot day in Rome! The whole experience was the best! I loved it and am going to tell everyone this is a must do on their vacations! Grazie Mille!
Pix Around, your Photographer in Venice put us at ease, made us laugh, and knew all the best, uncrowded spots! Thank you for the perfectly captured moments.
"Huh?! A photographer that follows you around and snaps fun pix on location in one of your fav destinations?? Yesss! Recently, along with a fab group of travel advisor friends, I was fortunate to have this experience in Rome and it was fantastic! Pix Around can capture the special moments and candid adventures in different destinations for you. ✈ And what an unique and fantastic thing to schedule into your itinerary! #justaskme
Thank you Francesca Onidi ! What a fun day!"
Thank you @pixaroundyou for capturing the smiles, laughter and the moments from the most epic holiday. And allowing us to be apart of your launch in Mexico.
Pasquale in Amalfi Coast was great and was so easy to work with. He had really good energy and was passionate about his work and getting all of the photos that I needed. He was happy to go to multiple locations and work with an outfit change as well as incorporate some of my family in the photos that gives me some great memories with them as well.
"Oh my goodness! How you turned what you had into what these are is a talent beyond!! I am so so so thrilled and fortunate to have these pictures. How ever do I thank you?! I will send everyone your way. Truly amazed by these and so grateful. Mille Mille Grazie !!!!!"
We tried a new vacation photo service while in Tuscany called Pix Around and have spectacular photos for our memory books .. I'm such a big fan of professional photos on vacation. The talented photographer they sent is responsible for my new cover photo and this cute shot of our entire multi-gen group … not easy to get all the eyes open at once but we managed.
Dino spent a lot of time with us- different backgrounds positions and lighting, plus it was a lot of fun. What a great captured experience of our time together with my daughter in Rome.
Best gift ever: Capturing special moments while exploring beautiful places. I love booking vacation photographers for clients & have always had great feedback. My sisters & I treated my mom to a family photo shoot in Florence for her birthday celebration trip. Grazie mille @pixaroundyou for making my mom feel like the VIP she is & such fantastic photos.
Had a very good experience with the initial planning stage with pix around where replies in email were fast and informative. I think it was a very good idea to have created a WhatsApp group so that everyone is in the loop and able to solve any problem immediately if required on the photo shoot day itself. Photographer's service was excellent! He is a very nice person, able to direct our poses especially for people like me who have no idea how to pose .. and his picture editing skills are very good!
My husband Marc and I spent the morning of May 23rd with Alessandro (Alex) in Rome. He was wonderful! This was our first experience having professional photos taken of us and we were both a little uncomfortable. Alex was so personable and made us feel right at ease doing everything he could to make it such a wonderful experience for us! He took the time to talk us through how to get the most out of our pictures. Besides loving the keepsakes of the beautiful shots he took, he contributed to making the whole experience truly a highlight of our first visit to Italy! He's a great asset to Pix Around!
I found Pix Around through google search. I wanted to surprise my girlfriend with a proposal in Gran Canaria. I spoke with Alessandro who is amazing at taking my requests and introduced me to Airam. I can not express my gratitude and amazement with these photographs and beyond the photos, it was pre-planning that was the smoothest. Both Alessandro and Airam helped assured me in my request, everything happened so organically. The end result was MAGIC, the entire experience was magically for my fiance and I. I highly, without a shadow of a doubt, recommend them for any photography service and will use Pix Around again when the opportunity arises. They are very professional, patient and just great people to work with. I now basically can start my own fashion magazine with these shots haha, seriously.
"Pix Around staff was really helpful and friendly and answered questions quickly. We liked very much our photographer. The photo shoot in dunes was a memorable experience for all of us and we loved the photos. We got a beautiful memory from our family holiday."
Dino was absolutely fantastic. He put my mom at ease and she felt comfortable taking pictures. He understood completely what I wanted and captured the essence that I was hoping for. Francesca was also extremely helpful in coordinating the photoshoot and in discussing with Dino my doubts in terms of location to choose. Overall, not only this is a genius idea, the team I worked with made it absolutely a delightful experience.
We had a spectacular experience with Dino!!!!! He was wonderful and fun to work with, we look forward to another photoshoot with him!!!Thanks a lot Dino!
I love PixAround and have had great success with every photographer I've used! Sasha was wonderful to work with. She immediately made me feel comfortable, and put me at ease. I will continue to recommend PixAround to my clients, and will use them for my own trips!