He works as a freelance photographer and filmmaker. When Nuno isn´t shooting, you can find him surfing in a local beach called Santa Cruz, riding his Triumph motorcycle in the country roads, or cooking vegetarian food for friends … and writing about himself in the third person … have fun!!!
Dream vacation: Around the world ticket.
Favorite food & drink: Vegetarian & Water.
Favorite way of travel: Motorcycle.
Spoken Languages: Portuguese, English
I just try not to think, in the beginning i just want to reach my client and became a friend/guide/photographer, understand the human beyond the face. After an initial talk, we start walking in the city… I always give freedom to them to choose the path but i give energy to the session, like tell them to do stuff, smell, run, visit a shop, i need action, so they will forget about me
Terreiro do Paço – Rio Tejo – Castelo de São Jorge – Alfama – Miradouro da Graça – Miradouro da Nossa Senhora do Monte – Bairro Alto … and just walking in the streets of the city.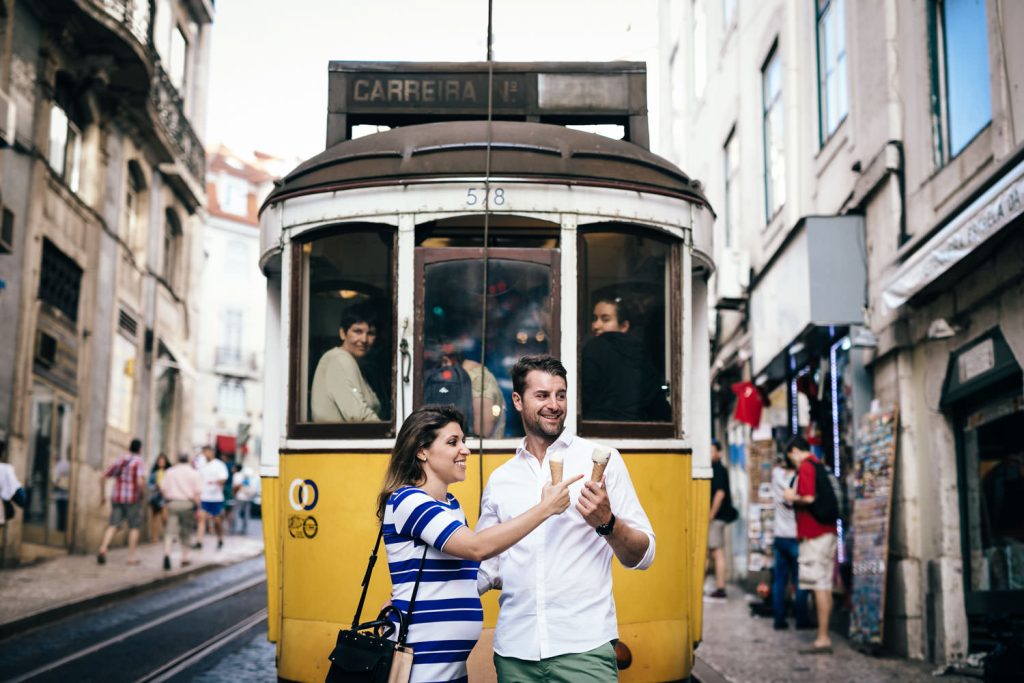 "As a travel and lifestyle blogger, i requested Nuno services in Lisboa. Nuno is one of the best partnership i made with a professional photographer. He has a real artistic vision and knows exactly what he wants. That was a great experience and I can't wait to share his work in my blog."
"Nuno truly loves photography and goes above and beyond to capture every possible moment/detail. He takes incredible pictures and he is just a genuinely nice person who will make everyone feel at ease. We were able to get a lot of natural shots because he made us laugh and made us feel at home"
Pix Around Ltd
590 Green Lanes
N13 5RY - London, England
Phone +44 75 1148 8211
WhatsApp +44 75 1148 8211
info@pixaroundyou.com