I am a Fine Arts Graduate of the School of Visual and Applied Arts in Thessaloniki and since having a keen eye for portraits, I started experimenting with photography many years ago. Now, being a photographer it doesn't mean that I gave up my passion for painting or teaching, but it's rather more like a natural outcome of my love for everything related to Arts. It's some sort of evolution, a whole new form of Art that Santorini helped me discover.
Santorini has been my Muse and it's the main reason I decided to turn my passion into something more than just a hobby. The thing I most enjoy doing, especially in the winter, is taking long walks not only in the villages but in more isolated, less known parts of Santorini. Those walks help me re-appreciate the beauty of the landscape and by scouting the area I really get the chance to find new nooks and crannies that I can incorporate into my photography.
Dream vacation: Japan.
Favorite food & drink: meatballs and fries.
Favorite way of travel: by ship and car.
Spoken Languages: English
My style of photography is quite relaxed and laid back since I prefer to capture sentiments rather than poses, using natural light on the various landscapes of Santorini and emphasizing on the natural movements of the human body and my clients' feelings, caught in the moment, creating a really natural and effortless -yet beautiful- outcome in my photographs
Oia, Imerovigli, Fira, Pyrgos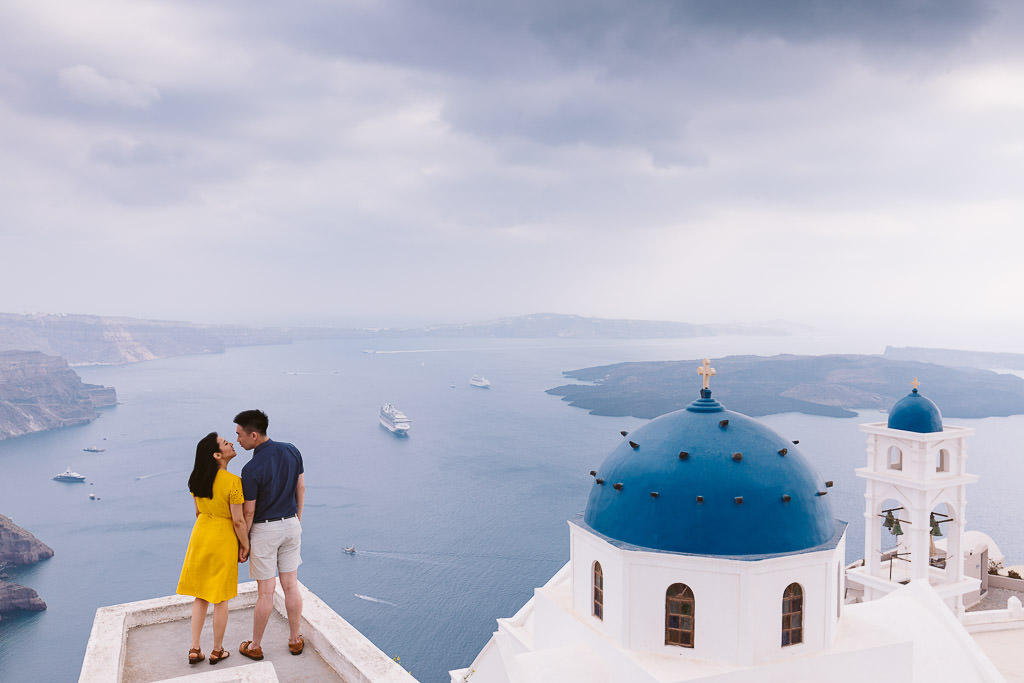 "Miltos got some great photos! She knew all the best spots in Oia and how to avoid the worst of the crowds"
"Miltos and his team have covered our entire shooting in Santorini. Over 10 hours he did his best, it was his commitment and the passion to make people happy. We are overjoyed to have chosen him. The beautiful photos will accompany us for life! Thanks for your great performance Miltos, I can recommend him to everyone. Best regards from Switzerland"
"Miltos is not just another Santorini photographer. He is based in Santorini and he has fine arts studies background. And these circumstances make him one of the best professionals. His pictures are all about harmony and soft colors. Once you see them you recognise his style."