I am a Sedona based photographer that specializes in weddings and couples portraits. I've been doing documented love full time for the past years so I have found my home in the elopement scene.
Dream vacation: Columbia or Bali.
Favorite food & drink: cheesecake with IPA.
Favorite way of travel: by airplane.
Spoken Languages: English
True to life colors. Dark and moody.
I love the day use areas in my city. My favorite thing is taking my clients out into the mountains during a sunset session.
Flagstaff, Payson, Page, Prescott valley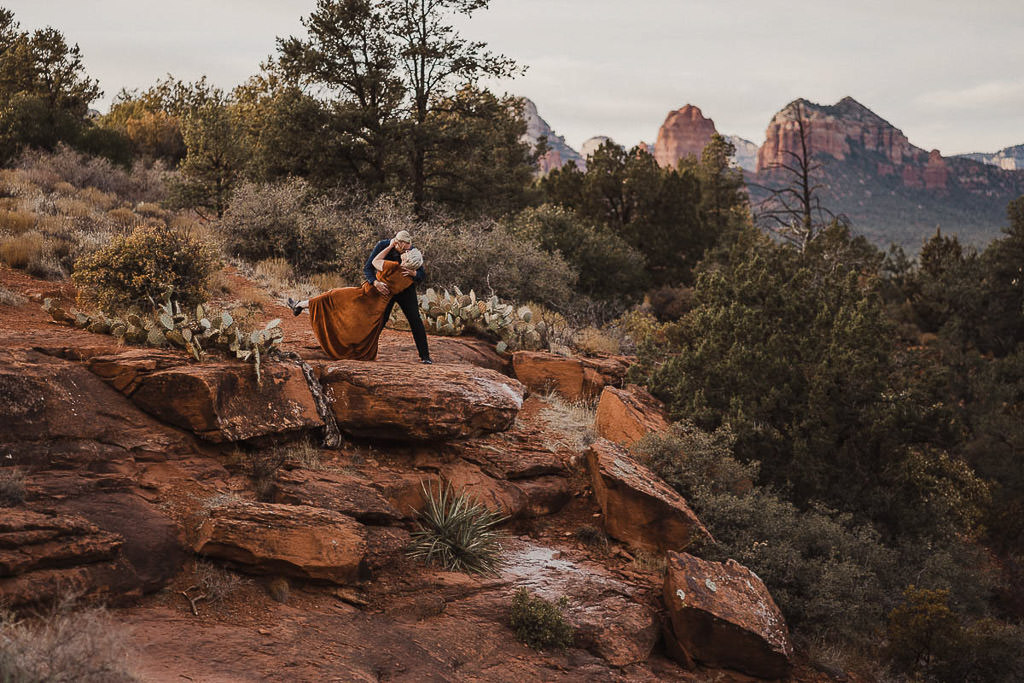 "I don't think it's possible to rave enough about Brandon!! His professionalism and communication skills are unmatched. He was absolutely amazing with our three kids forming sincere interactions with them to get true emotions. He made us feel so comfortable, and gave off such a genuine interest in us, and a clear passion for his art and talent in photography. He was very knowledgeable about the locations he set for us to take photos which made it super effortless. I thought taking photos would be the highlight of our day, but it was really meeting Brandon, and what a great experience we had with him. Whether you're comfortable with your vision, or feel completely clueless, Brandon WILL give you the inspiration to create the most natural, beautiful photos. I'm also obsessed with his natural, rich, contrasted editing style which is so hard to come by these days.The whole process from beginning to end with Brandon was nothing, but a PLEASURE. Plan on booking him in the future, and I highly suggest you do too!!"
"We are beyond thrilled to have Brandon as our photographer. Having eloped out of state, we didn't know any Sedona photographers and I can't believe how lucky we got to have Brandon! Everyone that sees our photos says we should sell them to a magazine- they are better than we could have hoped. He's easy to work with, kind, listens and made us feel comfortable from the very beginning. Our elopement was just the two of us and we wouldn't change a thing. He even played our song on his phone so we could have a first dance in the desert. If we lived in Arizona, we would have him capture all of our families life's moments. He's so talented. Hire him, trust me you'll be so happy you did"