Summer holidays in beautiful Sardinia, complete with a photo shoot
A favourite location among many families for their summer holidays, Sardinia offers beautiful landscape and complete relaxation away from the hustle and bustle of busy everyday life. We caught up with Francesca and her family after they had spent their August holidays abroad in the gorgeous area of Portoscuso in the Province of South Sardinia in the Italian region Sardinia. Although it might not have been a romantic getaway for two, the family enjoyed some quality time together and our photographer, Daniele, was there to capture it all.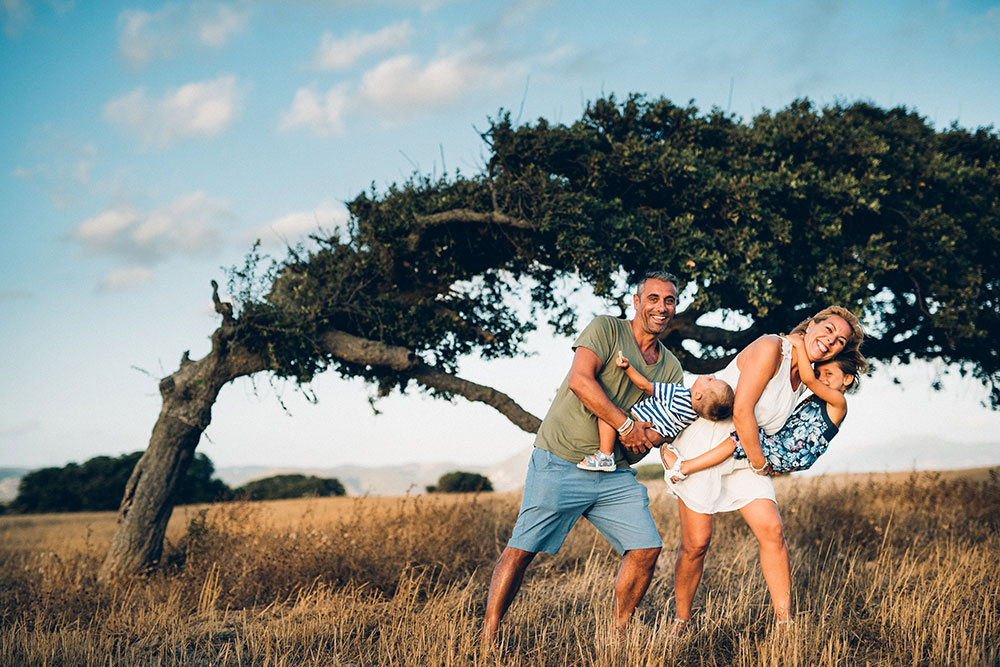 "Let's face it, when you have little children, the "holidays" are different from the serene and carefree ones that you spent on your own or as a couple, especially with the pictures you take! As a couple, we came home from every holiday with thousands of beautiful photos. Our holiday photos were calm, peaceful, lovely pictures of the two of us. When we welcomed our children to the world just a few years ago, our lives went through a radical change (although wonderful!). We have discovered it's only possible to get those beautiful holiday shots of us as a family with the help of a professional photographer."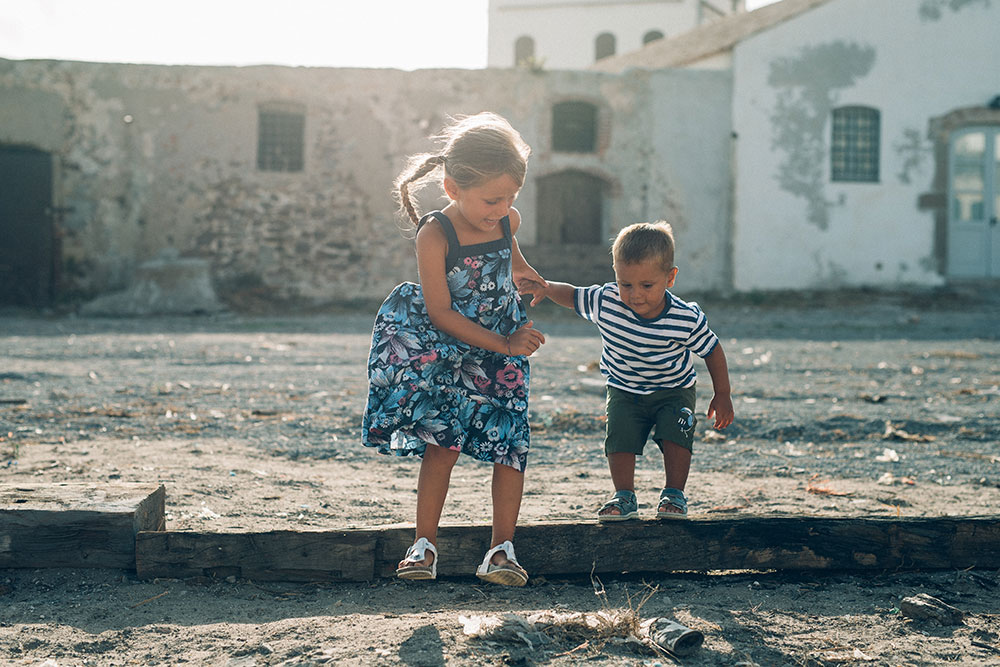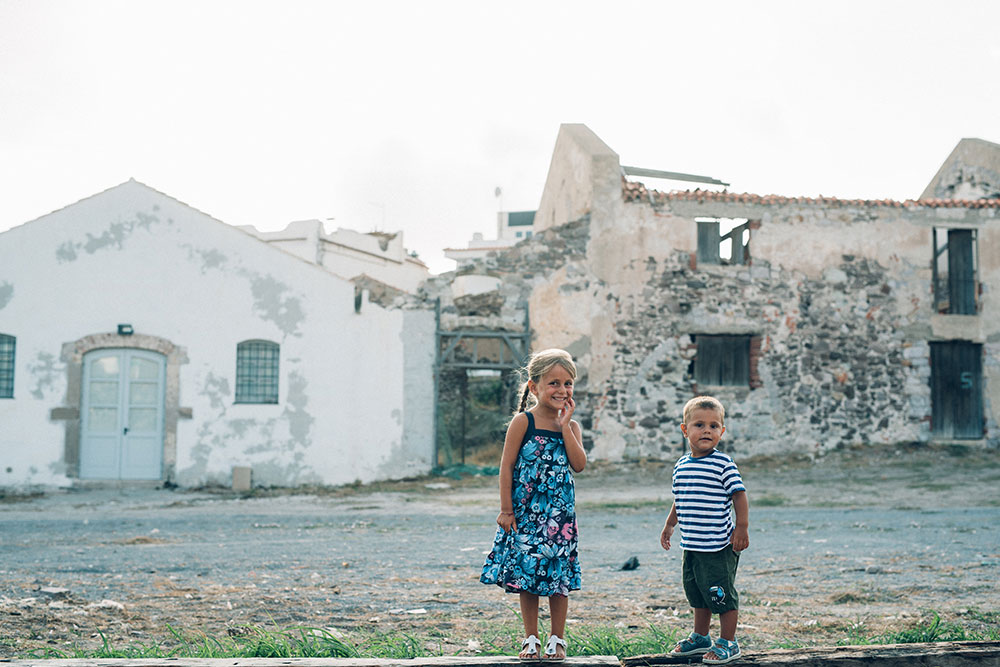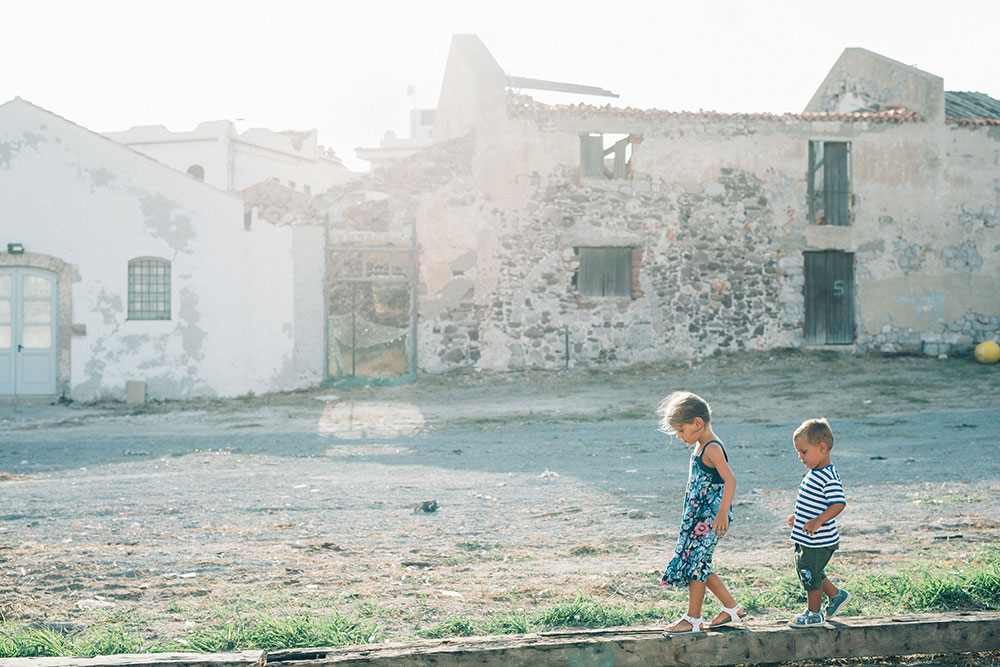 Never work with children or animals is what they say! Although it can be tricky to get those group shots with small children, our photographers are patient and will work to make it an enjoyable experience for everyone involved. Photo shoots should be fun! This means fun for everyone. We strongly encourage parents to get involved and be present in photos with their children. So often one parent will be the resident photographer for the family, resulting in them not appearing in photos themselves. We can guarantee that your children will want to have portraits of their parents.
The Pix Around experience with Photographer, Daniele
Photographer, Daniele captured Francesca's family beautifully with playful, natural portraits. Daniele is a professional photographer specialized in wedding services and engagement sessions around the world. His style is modern and creative. He lives in the province of Carbonia-Iglesias, in the beautiful island of Sardinia. A job born from his passion for photography, hi-tech and Internet. Daniele expresses feelings, emotions, and passion through his shots, which are stories told through light.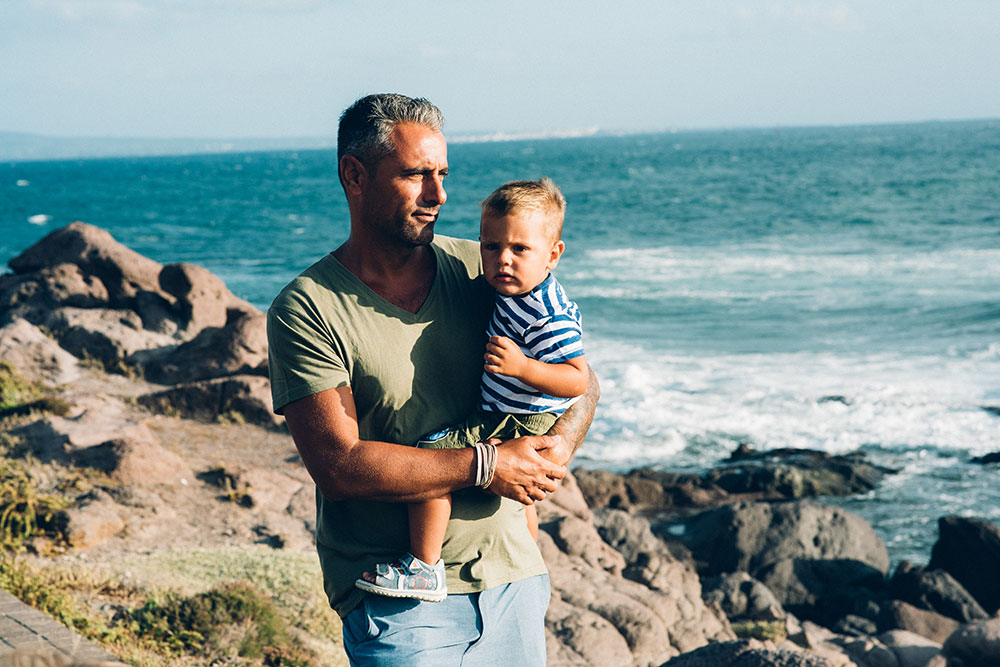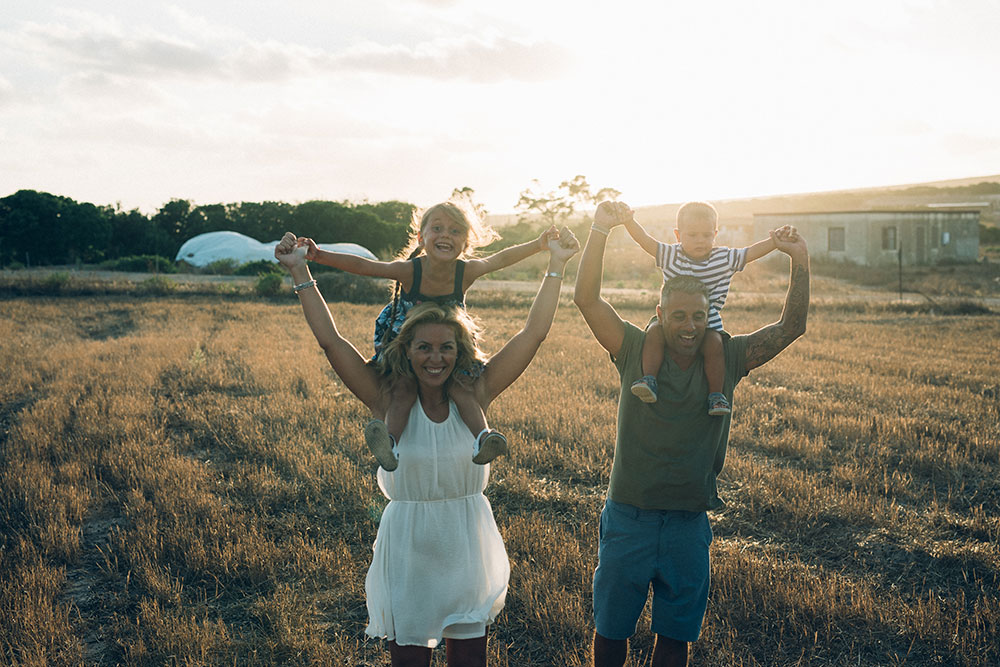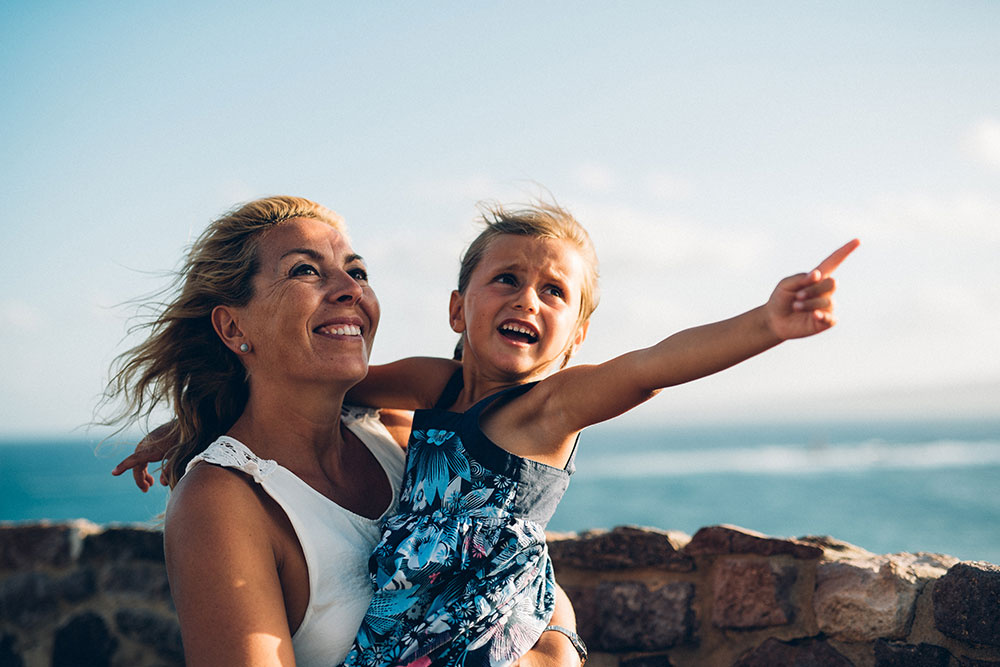 "We first met Daniele when he shot our wedding and since then has photographed our family in Sardinia. Daniele shoots spontaneously and is very good with the children. He is able to capture their personalities perfectly and create images that will forever let us remember Federico's temperament and Claudia's sweetness. What we like about him goes beyond his indisputable professionalism, his humility and kindness are pleasantly appreciated even during a simple photo shoot.
This "holiday" has been intense and I am happy to be able to remember it with wonderful photos that will forever be part of our family history.
Thank you Daniele!"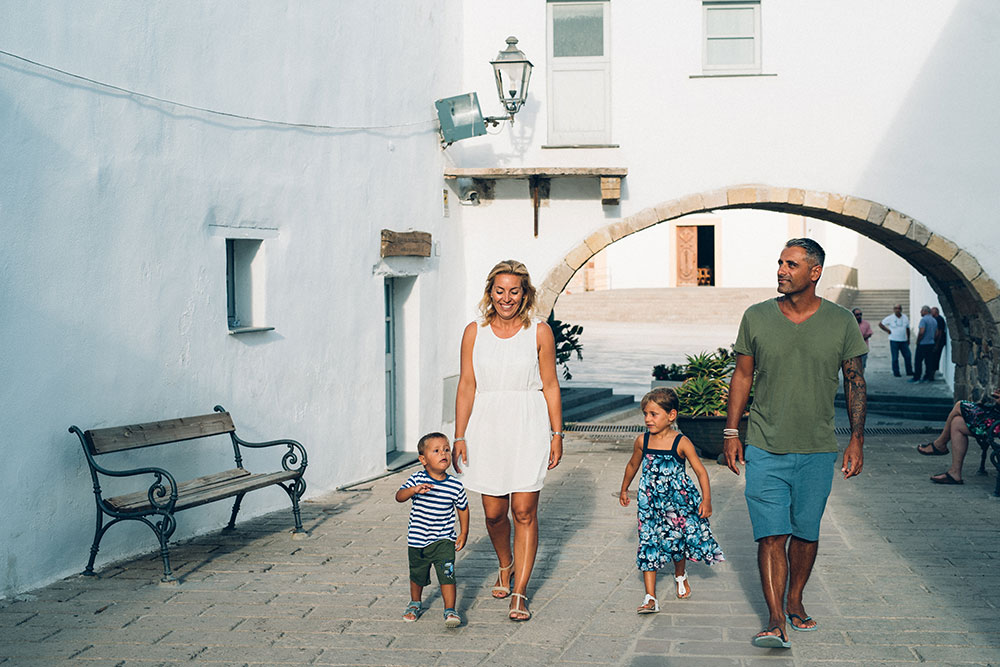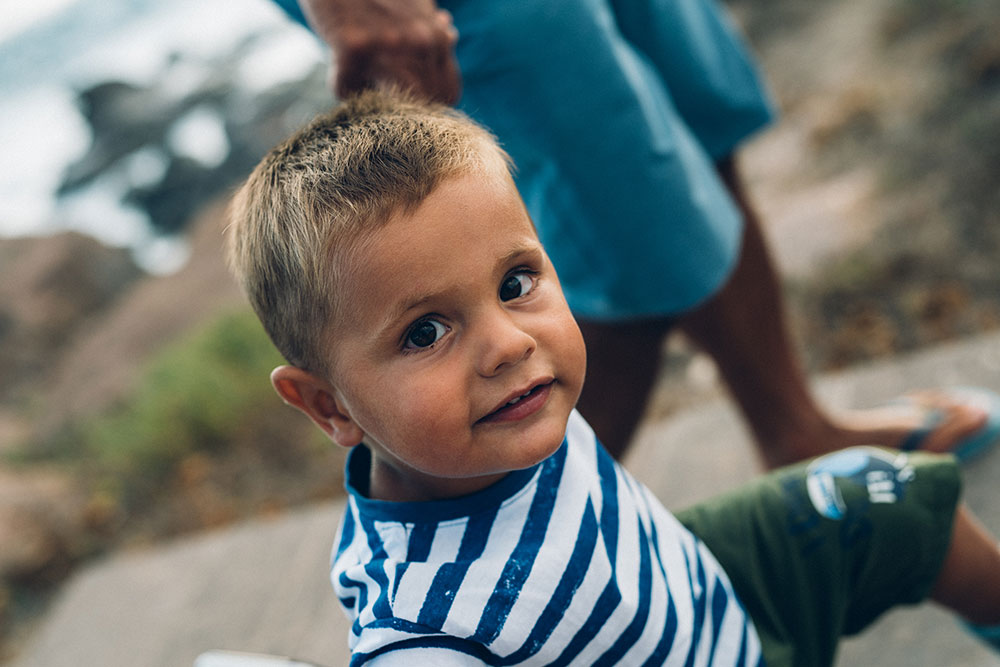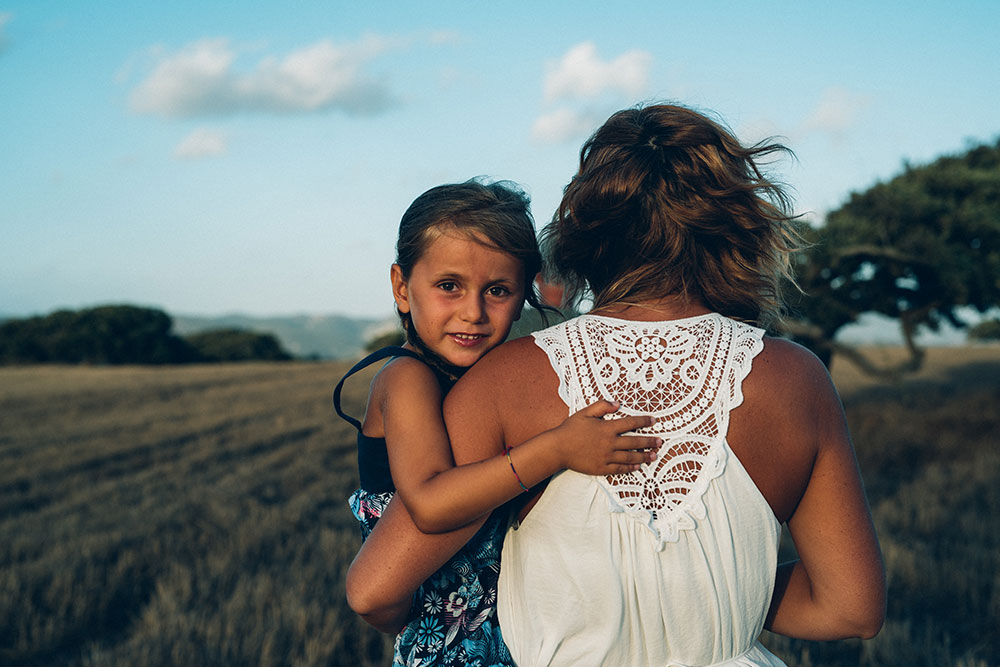 Let's book!
If you are planning a family holiday, why not consider getting some stunning family shots too? A vacation is the perfect opportunity to get those family shots in a relaxed, beautiful environment. You can begin the process of booking one of our fabulous photographers by heading over to our locations page to find your destination. From here, simply pick your location and browse our photographers' work to find a style that suits your needs. Each photographer will list their speciality and area of focus so you will know they are experienced with the type of shoot you are looking for.
Please get in touch as soon as possible to book your photographer to avoid disappointment. Our team will guide you through the booking process to organise a shoot that you will treasure for years to come. We can't wait to hear from you soon!